Bhaiya Bhabhi Aur Mai..
Published on: Thursday, November 19th, 2015
Views: 4488439
---
Sonia ek 21 saal ki punjaban hai jo apne bhaiya bhabhi ke sath rehti hai. Usse chudai ke siwai aur kuch nahin sujhta.ek raat wo chupke se apne bhaiya bhabhi ke room mein jhankti hai …aur bahot kuch dekhti hai aur karti hai…..sonia kya krti hai aur dekhti hai janne ke liye suniye ye audio sex story.
Transcript
Main 21 saal ke punjaban kudi soniya hun. Meri umar koi mujhe 26 saal se kam nahi kheta hai.merai mootai muumai dekhar kar toh ladkon kai hoosh ud jatai hain.meri chut bhi kafi choudi(stretched) hai .main ghar main akeli nahi hun meri ek bhabi aur bhaiya hai.meri bhabi se bhoot jamti hai .main unse koi cheez nahi chupati (hide) hun chahai who baat sex related kyon na ho .mujhe chudwana kai shonk tab pada jab se meari ghar internet laga .ek din galti se ek porn site khul gayi bas us dinse yeh shaunk pad gaya.
Khair main apko apni dastan bata ti hun.jab internet laga mera sex ka junoon chada .toh bas us din sai mainai muth marna shuru kar diya.mera kamra purai mera tha wahan par toh bhabi mushkil se aathi thee .ek din raat ko porn movies dekh nai ke baad jab main subah uthe tab meri bhabi jo shyaad do guna mujhe sai sundar unki bra toh mujhe bhi nahi aati thi kya gaand khun main aur kya chut.saare college ki shaan thi meri bhaabi.pata nahi merai bhaiya 29 saal aur didi 23 saal ki pata nahi bhaiya nai kaisai pata liya.aaj bhi bhaiya kai doost yeh puchtai .kher us din merai mooh sai pata nahi kaisai nilka gaya ki bhabi aap ki choot choudi (long&stretch) lag rahi hai.par bhaabi mujhe sai koi bat chupati nahi hai aur unhonai jawab diya bas terai bhaiya ka kamal hai.aaj raat bhi yeh kamal ho ga.
Bas yeh baat sun ke mera man khushi se kul pada bas aaj mainai yeh kand dekhna hai.aur akhir raat aa hi gayai bhabi fashnable suit pehna tha.bas jaisai hi bhabi ander gayi bhaiyai bhi .main baithkar t.v dekh rahi thi bhaiya bhabi ke kamrai main charon tharaf khidkiyan thi main konai wali khidki se jhank nai lagi .woh log mujhe dekh nahi saktai teh .
Mainai dekha bhabi samne padi table khuch dhoond rahi thi achanak bhaiya pichai se aiyai aur sidha pujami kai andar khuj lanai lagi .bhabi neh kaha itni bhi kya jaldi hai.bhaiya bhabi ke kano aur hontoh ko pichai se chumnai lagai aur saath he saath chut ko khuj la bhi rahai the.phir bhaiya nai bhabi koh sofai pai baithya aur dono tangai khol de aur bhabi ka pajma khol diya.main kafi dhyan sai sab khuch dekh rahi thi .phir bhiya nai pajmai ka nada kholla aur pajma nikal kar faikh diya aur ab main bhabi ki kali pant bade pyaar se dekh sakti thi.aur bhaiya nai usai bhi uttar diya .par us ke baad kuch ajib he dekhnai ko milai.shyaad bhaiya bhabi ki chut ko garam karna chahtai hon.bhiyai nai bhabi ki chut pai rakh kar 10-12 thapad marai aur bhabi ki chut lal se pad gayi .par bhaiya abhi kahan mainai walai the .bhaiya neh bhabi ki chut chatna shuru kar diya aur saath main ungli bhi detai ja rahai the .4-5 min toh sab tehk chalta raha par us ki baad bhabi kafi garam ho chuki thi .bhaiya is dekhar aur chut chatnai lagai aur bhabi nai chikhna shuru kar diy aaaah. Bas bas bas chodo na… mujhe sai nahi raha ja raha .bhabi bhaiyai kai bal pakadkar chila rahi the aaaaah.. thochodho na bas oooooooooooooh aaaaah.. oyi meri maaaaaaa .par bhaiya toh aur muh marnai lagai.sach me chut chatwana mai kafi dard hota hai.phir bhabi kai choota sai fuwara nikla aur bhaiya nai usai pe liya.tab jakar bhaiya ne choda bhabi ko. Bhaiya ne bhabi ke uppar kai kapdai uttar kai un kai mumai jor jor se nipple se chusnai lag gayai.par abhi boobs koh bhi garam karnatha bhaiya nai boobs pai bhi do tin bar thapad mara .aur muumah bhi lal pad gayai.par abhi toh kahani shuru bhi nahi hui thi ki main apni anty nain muth marna shuru kar diya.
Fir kahin ja kar bhaiyan nai apnai lund kache se nikala .lund kafi kala aur lambathek usi tarah jis tharah west indies wala ka hotha hain.mainai bf main kaloon kai he itnai badai land dekhai hain. Phir I us ke baad bhabi nai lund chatna shuru kya bhabi lund pura pura niglnai lagi bilkul waisai he jis tarah bf main ladkiyan chi hain.bhabi ne 10-15 min tak chatna jari rakha aur bhaiya ka lund kafi phul bhi gaya.bhaiya nai fir bhabi koh lund choot mai dalnai ko kaha .bhabi ne lund ko ayega aur chut mai badi mushkil se dala .aur us ke baad bhaiya nai dhakai marnai shuru kiyai.bhabi jor jor se chilanai lagi aaaaaaaaahhhhhhhhhhhhhh……. Oye maaaaaaaaaa.oh fuuuuukkkkkkk .bhaiya ko gusa aa gaya bhaiyai ne kaha phir thandi pad gayi tuh aur us ke baad bhaiya ne char paanch thapad gand pai aur choot pai rakh rakh kai marai.phir ja kai halat sudh rahai bhabi ne kaha …………aur tej aur tej ………samjho tum majdoor ho aur yeh khadha khodnaa hai ……….bhaiya bhabi ko dhakai diyai ja rahai thaiab toh dono ka muh lal ho chukha tha mmeri haalat aur buri ho chucki thi main adhnangi khadi thi aur do baar pishmuth maar chuki thi par bhaiya toh bhabi ko chodnai walai khin thai who toh dai dhanadhan bhabi ko roundhe ja rahe thai.main toh harian thi ki en punjabi mundon main toh bada josh hai.main toh kamrai she sirf ek awaaj sun sakti thi aaaaaaaaaaaaaaaahhhhhhhhhhhh…….aur tej ……………faaaaaaaddd daaaalloooo isai rondh doh bhabi ka chehra ikdum laal tha .
Main hairan tabh reh gayi jab bhaiya bhabi ki gaand marnai lagai .par afsos bhabi ki chut khul na pa rahi thi islaiyai bhaiya sarson ka tel layi aur bhabi ki gaand mai daal diya .aur tab ja kar bhabi ki gaand khulli .aur bhaiya nai dahkai marnai shuru kiyai par ab chickhai dugani ho gayi kyunki gaand sahi tarah sai na khul jaanai kai karand bhabi kai pichwadai par thapad mar rahai teh par bhabi ko ismai bhi maja aa raha tha. Achanak se maine khidki pass ka saman gira diya . mere bhaiya bhabi ko pata chal gaya ki mai khadi thi . meri Bhabhi ne mujhe andar bulaya aur fhatafat meri kapde utare. Unhone mujhe bed par patka aur mere hath apne bra se band diye . wo mere boobs dabane lagi aur chatne lagi zor zor se . mere bhaiya ne meri tange uthayi aur bola " aj ab teri gand marta hu bada shauk hai na marwane ka" bina tel ke unhone zor se andar dala… meri check nikal gayi par doteen bar ke baad meri gaand khul gayi aur maze ane lage. Fir unhone apna lund meri choot mein dala . aur meri fuddi sujane lagane. Panch 6 baar ke baad hi mera fuwara nikal aya .itna maza aya … iske baad mere bhaiya har dusre din hamari marte the.
Related Stories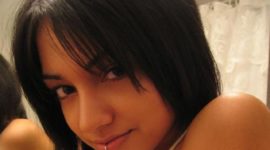 Sasur ji se chudwaya jab pati the out of town.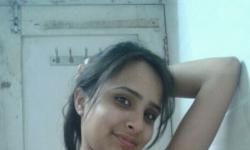 African neighbors ne chod diya pati ke ghar pe na rehte waqt.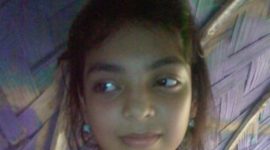 Khaana banane ke bahaane chud gayi may bhayankar.
Comments