The Unexpcted Awesome Threesome
Published on: Thursday, November 19th, 2015
Views: 629115
---
Sonia is a 21 year old desperate punjabi girl who craves for sex and will do anything for it. Sonia lives with her brother and sister in law(bhabhi) who have an active sex life. She is really interested in her bhabhi's sex life and one night she gets a chance to see something.. to know what she saw and what happened afterwards, listen to this audio sex story.
Transcript
This story is brought to you by AudioSexStories.net. First let me introduce myself to you. My name is Sonia and I am 21 years old. Looking at my big busty boobs guys used to lose their mind. My pussy has been fucked several times thus its fully stretched. I live with my brother and his wife that is my sister in law(Bhabhi) . I am really friendly with my Bhabhi. There are no secrets between me and my Bhabhi. I share each and every thing with her, even my sex desires. i am a real desperate chick and I crave sex. I got this addiction when I accidently saw a porn on the internet. Now lets start with the real thing. Since the time I first saw the porn I got addicted to sex. I used to masturbate every night while watching porn . since I had my personal room even bahbhi used to knock and enter .i used to finger myself every night and press my boobs harder and harder.
Talking about my Bhabhi who was sizzling hot and sexy. With extraordinarily beautiful ass and boobs. I at times used to wonder how my brother actually got hold of her. One day I was chit chatting with my Bhabhi about her sex life. and accidently I questioned her how stretched is her pussy ? after an awlward moment of silence she smiled and said why don't you see it yourself tonight?
After her statement I was really excited and full of joy. I was really waiting for the night to come. After having dinner my brother and Bhabhi went to their room and I pretended as if I was watching tv in the drawing room. As soon as they shut the room which had a couple of windows . I tip toed to one of them I started peeking silently.I saw my Bhabhi searching for something on the table.my brother suddenly came into the picture and hugged her from behind. My Bhabhi said " whats the hurry love". But my brother continued biting her ear. Then turned her around and smooched her while rubbing her pussy. He took my Bhabhi towards the sofa, made her sit , pulled down her pyjama and parted her legs wide.i could see my bhabhis black panty now. My brother stripped his pants and pulled down bhbahis panty. After this I saw something really weird. I saw my brother spanking my bhabhis pussy hard. He spanked her for around 10 12 times maybe for warming her pussy up. Her pussy got red . now he bent down and started licking my bhabhis pussy hard. My Bhabhi started moaning in pleasure .she tried to stop him afte a while maybe she was about to climax but my brother didn't stop infact he dugged in morewith his tongue. And then my Bhabhi climaxed and was so wet.now my borther stripped her upper body. She had such big round boobs. My brother got very excited he grabbed her boobs and started sucking them hard … reallllly hard.
He spanked her boobs too…he spanked them really hard. Her boobs turned red. I was already wet looking at all this but then this was just the starting. Then my brother removed his shorts and I was surprised to see his assets. He had a real long thick dick which was brown in colour. My Bhabhi started licking his dick . she was trying to take it full as I had seen in porn. My brother was now charged up with a great erection. He was ready to fuck her. He put her down on bed and tried to insert it in. my bahbhi had a tight pussy so he had to push it in. he spanked her again to warm up her pussy. Then he fucked her really har she started moaning shouting and scratched him but he didn't stop. I could here the thumping of his balls stricking against her skin, after fucking her pussy he turned her around to fuck her ass. She had a really tight asshole my brother got a lubricant and put the oil on her ass hole and started fucking her like a bitch . suddenly I dropped a flask off the window sill and they saw me . after an awkward moment of silence my Bhabhi pulled me in and started pressing my boobs . my brother was little angry at me and said" now I will fuck your ass" . my bhabi tied me down with her bra and my brother parted my legs and pulled them up and forced his dick in my ass hole without any lube and I cried out . after a few strokes it was so more of pleasure than pain. My Bhabhi was simultaneously pressing my boobs and sucking them hard. I was moaning shouting . after fucking my ass my brother put his dick in my pussy and fucked me hard. After a few strokes I climaxed.
This was the story of my first threesome.
Related Stories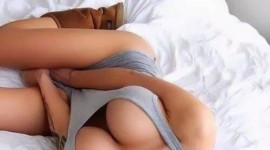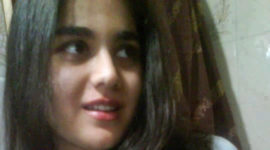 Young Jeffery takes a ride at the Janitors Office with the confession sister!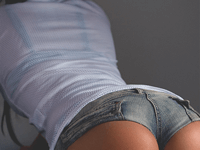 Comments